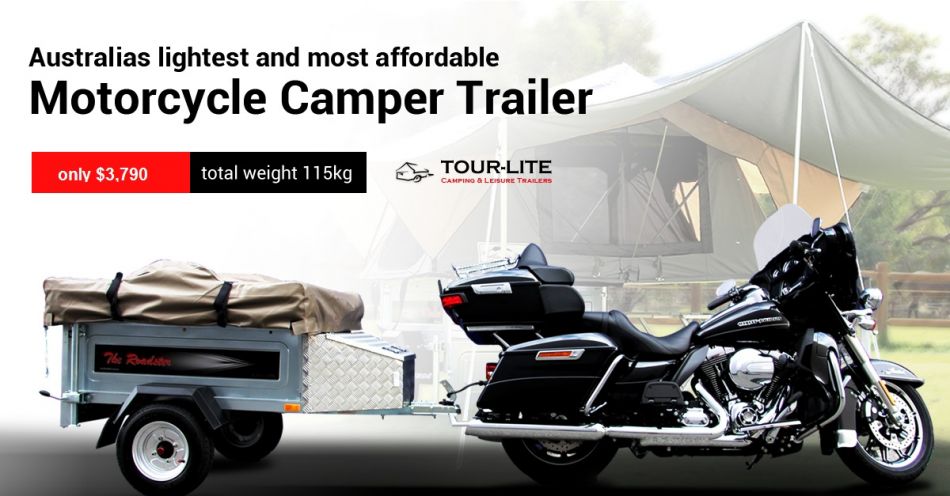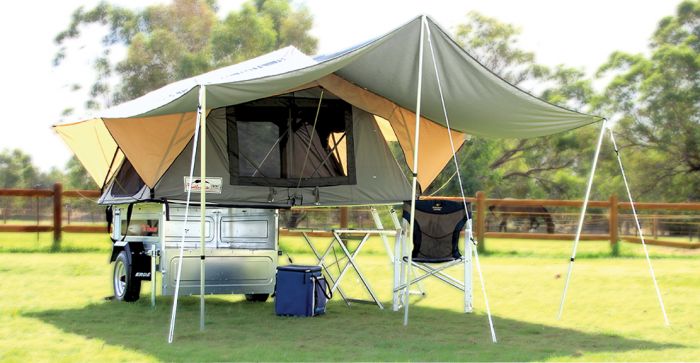 At just 115kg complete the Tour-Lite Roadster is by far the lightest Camper Trailer on the Australian market and at half the price of other motorbike campers now anyone can explore the open road with a little bit of luxury. The Roadster offers a no fuss and cost effective solution to Motorcycle touring. Able to be set up anywhere in under 3 minutes, the Roadster provides a comfortable alternative to setting up a swag / tent or paying over the top prices for country accommodation. There is also ample lockable storage space both under the bed and in drawbar positioned toolbox to carry all the essentials required an extended trip.
CLICK HERE FOR MORE INFO ON OUR RANGE OF MOTORCYCLE TRAILERS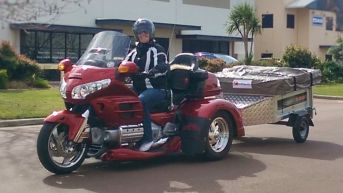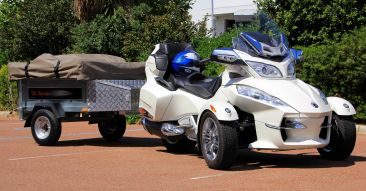 Trailer Features
Made from fully galvanised pressed steel, the Roadster combines the benefit of a very strong and robust build quality with an extremely lightweight design.

Alko torsion bar independent suspension provides a very stable tow at higher speeds.

With tent removed, (5 mins) the trailer doubles as a luggage trailer.

Fitted with front and rear prop stands, spare wheel / mounting bracket and coupling lock and pre-approved 1 yr registration.

360 degree full swivel hitch available as an optiion.

Half a cubic metre of easily assesable storage under bed.

Aluminium checkerplate toolbox provides additional storage or odeal location for eski.

      Tent Features
3 Minute set up time including the removal of the fitted zip-off cover and roof fly, designed to increase airflow and minimise condensation.

Breathable Ripstop Poly Cotton fabric, centre overhead vent, insulated laminated aluminium floorboard and large screened windows on each side to catch the breeze, ensures maximum comfort levels even in tropical conditions.

Sleeping area of 2.4m x 1.3m with airy 1.3m high roof, a 60mm high density mattress with removable cover, removable window panels and side pockets for storage.
NEED A TOW HITCH?  CLICK HERE  TO SEARCH FOR ONE THAT SUITS YOUR BIKE
"Hi Steve, we just took delivery of the Roadster and couldn't be happier, tows awesome behind the Fatboy and tent set up couldn't have been easier, loving sleeping off the ground. Thanks heaps for the great service as well."
John & Sara butler, Queensland
CLICK HERE to read more testimonials from our Roadster Customers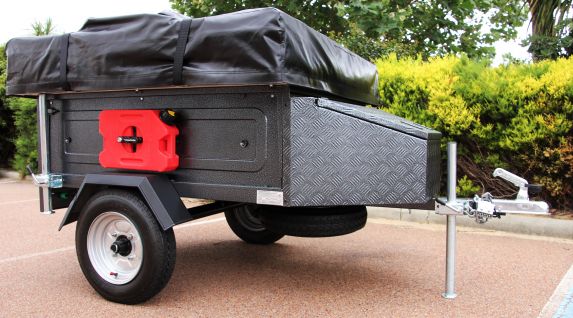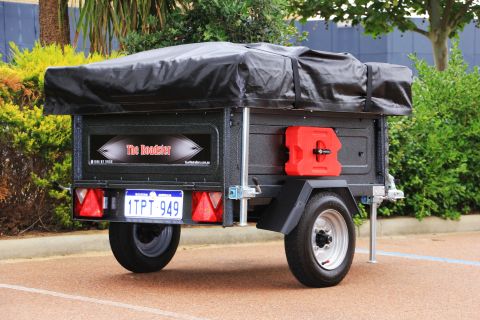 Find out more by filling in the contact form below
Roadster Videos