Tour-Lite Camper Trailers is home to the very unique and very popular ERDE / DAXARA range of camper trailers, sports / leisure trailers, motorbike trailers and general use / utility trailers that can be configured and optioned up to do do whatever you want from a trailer.Renowned for a build quality and functional design second to none, there is an ERDE guaranteed to cater to your trailer requirements.
What sets the ERDE Trailers apart from all other Trailers on the market both in Perth and across Austrlalia is their versatility. As a general use trailer they deliver on being robust whilst being lightweight in design making them the idea trailer for the home handyman / wsomen with a small car.
When the work is done the lockable lid option turns the ERDE  into the perfect trailer to take away for the weekend, carrying all the gear required for a Family getaway, freeing up all the space in your car / 4WD.
Enjoy checking out the rest of our website and find out why ERDE trailers by Tour-Lite are taking Austrlalia by storm. 
That's right, any of our trailers and accessories can be delivered to you in flatpack form, Australia-wide. 
Europe's most popular and most trusted brand of trailers, ERDE & DAXARA, are uniquely designed so they can be shipped anywhere in flatpack form and easily assembled by you just like a piece of Ikea Furniture, but even easier. 
Enquire today about how your chosen model can be fully assembled for you if you're in Perth, otherwise it can be delivered Australia wide to your local nearest depot.
*Conditions Apply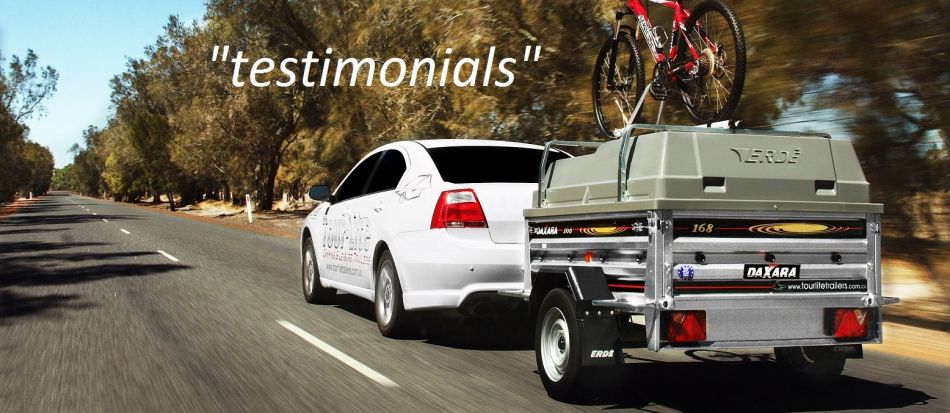 ---
Call us today on 0408 083 221 to find out more
---